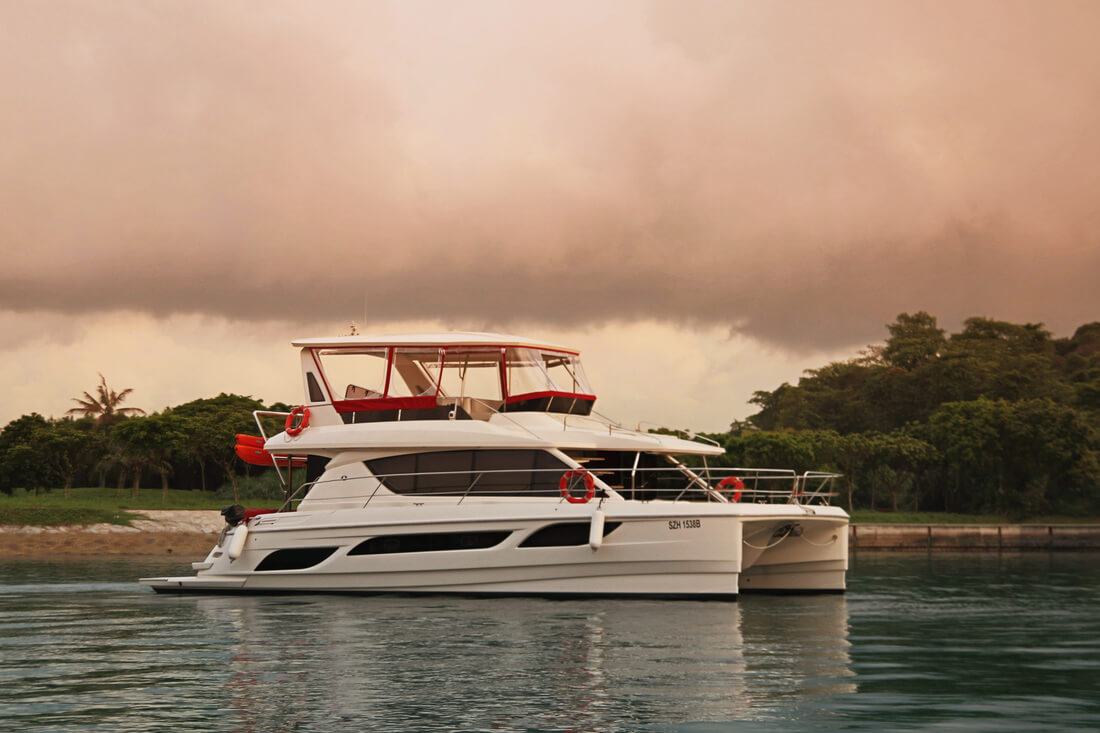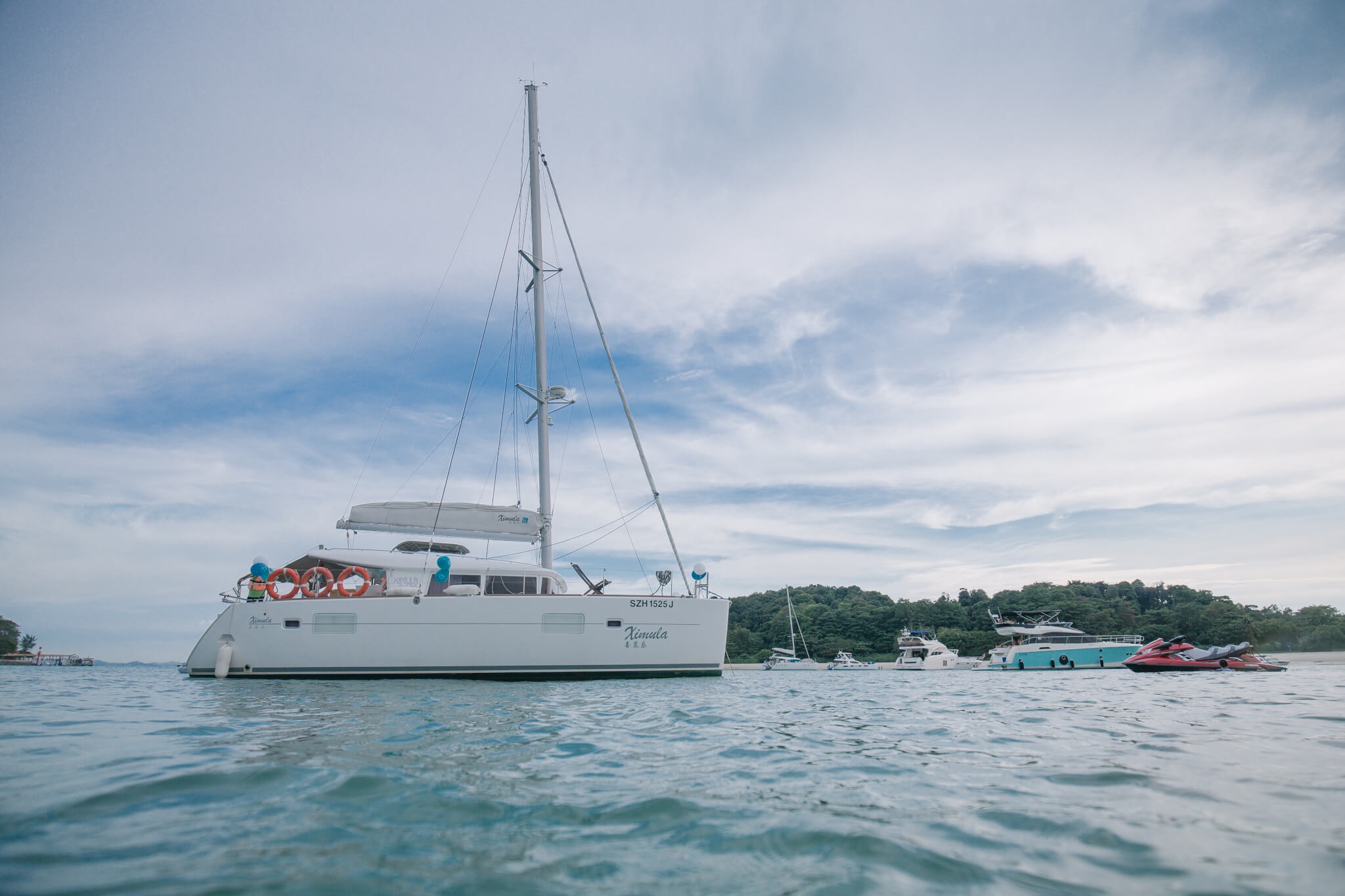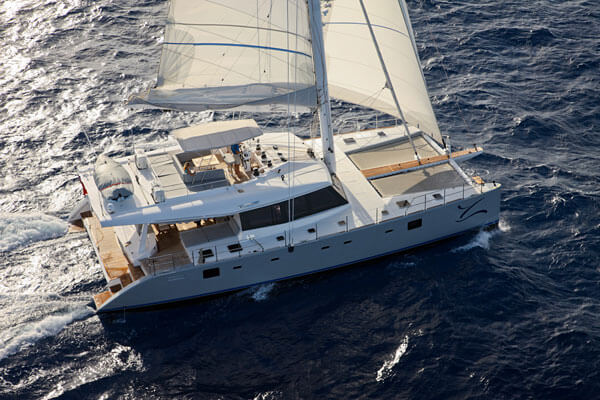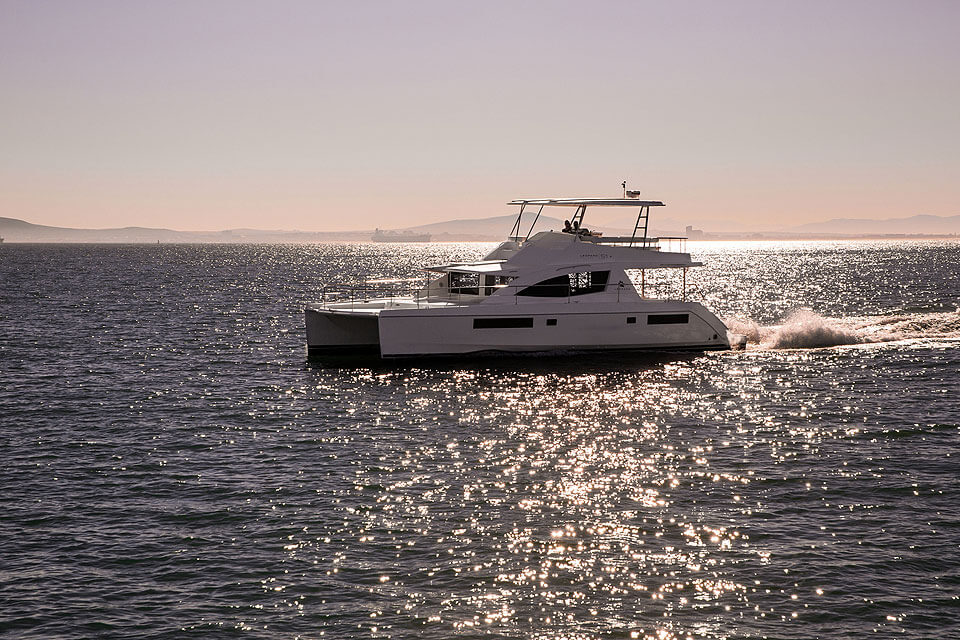 Experience yachting like never before
A memorable cruising experience.
Our promise. Nothing less.
At YachtCharter.sg, we promise nothing less than a memorable cruising experience with us on board our yachts.
Yacht Charter Singapore website YachtCharter.sg
Visit Yacht Charter Singapore website on www.yachtcharter.sg for yacht charter in Singapore.
YachtCharter.sg by Xynez LLP is the trusted brand and leading pioneer for Yacht Charter in Singapore. YachtCharter.sg is established in 2011 with the promise to deliver luxury yachts to the community. We offer a variety of yachts for charter in Singapore and the Asia region. All of the yachts are carefully chosen after much deliberations to ensure our top-notch service quality. At YachtCharter.sg, we strive towards matching your expectations into reality, by finding a yacht based on your boat rental budgets. Our focus is on the fleet of fully crewed luxury yachts, as we do inspections every single year to ensure that they meet our respective standards. We aim to deliver an adhesive and extensive advice to our clients by providing honest guidance towards their enquires, sharing the benefit of our maturity when discussing their concerns, using analysis and personal experience to identify the most suitable boat rental for our customers and maintaining the latest updated knowledge on all of our yachts to provide all factual contents. YachtCharter.sg is also eminent towards being one of the distinguished yacht company for a wide range of private and fully crewed luxury yacht rentals.
Prices indicated on our websites are all transparent and no other hidden costs is included. It is all so to make sure that you, our consumers, enjoy the best rates for chartering yachts without any hassles. Simply start off your magnificent journey by contacting us, giving us a call or emailing us in at [email protected]!
Why do people actually charter yachts? In short, it is a lavish opportunity to explore and relish in. Yacht Charter is the moment to engage in the world's nature with their own eyes. Having a preferred yacht that matches you, along with a personalized itinerary that allows boat rental to be an easy task anytime and anywhere. Envision taking in posh new views in every single trip as compared to going on a staycation at a hotel room or villa. Similarly as compared to an exclusionary villa exposure, once you have unpacked there will be crews guiding you along to ensure that everything is going on smoothly for a phenomenal holiday. Yet, instead of just one area, yacht rental allows one to enjoy as many locations as they desire. The captain will be pleased to bring customers about for sightseeing and several locations could all be done in just a day.
Several other advantages for chartering a luxury yachts includes: (1) Having more privacy on their own as the whole yacht will be made available truly just for them (2) Does not require any sailing knowledge as all arrangements will be made by us (3) Eye-catching on the sea as every yacht is specially curated and customized (4) Every single yacht have at least one crew and captain available on board, hence customers do not have to worry about the sailing matters, making it a full-on vacation and relaxing moment for them.
YachtCharter.sg have also collaborated with several major companies for events that are keen on boat rentals. We are proud to be The Trusted Brand for Yacht Charter Services in Singapore region by the following companies; Google, Grab, Shell, Linkedin, Clear Channel, Citi Bank, Symantec, Mediacorp, Sengkang Health @ SingHealth and etc. Yacht Charter have managed to secure its position by providing professional crew and services that will take care of all the details and having services tailored towards your needs.
Looking for a yacht for your big day? Look no further as we will be able to bring you on a whole new scale of experience for chartering yachts. Celebrate your special events with style by hosting it on board a luxury charter yacht. Some of the recommendations for yacht rental includes: wedding, corporate, party and etc. Innovative concepts for parties on deck of the yacht could be transformed, along with specially decorated garnishing for a fancy night. Weddings on board charter yachts are the ideal conformation of everything they could acquire for a wedding venue. Design, sophistication and poise with a touch of prestige and gushing romance. We have a vast number of experiences in creating a stimulating and eventful setting for weddings of differing expectations. Despite the occasion, we are confident towards finding you the perfect yacht for a memorable and inspiring experience to suit your intentions. Simply drop us a mail to find out more as we would be glad to share our experiences.
Contact Yacht Charter Singapore now on [email protected]
Experience leisure yachting with YachtCharter.sg
YachtCharter.sg by Xynez LLP is the trusted brand and leading pioneer for Yacht Charter in Singapore. Cruise in style with our luxury yacht charter and charter boat rental in Singapore and Asia. Great for island get-away and private or corporate events.
The Trusted Brand for Yacht Charter in Singapore
YachtCharter.sg is proud to be The Trusted Brand for Yacht Charter in Singapore by these companies.
What are you waiting for?
Be the next one to be delighted on board our yachts