We are the original YachtCharter.sg by Xynez LLP, serving you since 2011.
YachtCharter.sg (Yacht Charter Singapore) is Singapore's leading yacht charter provider, offering luxury yacht cruises around Singapore and the Asia region. At YachtCharter.sg, we strive to deliver unparalleled yachting experiences at affordable prices. Join us at YachtCharter.sg – where yacht chartering and boat rental in Singapore is.
An Integrated Yachting Experience
Cruise in style with YachtCharter.sg, and enjoy the scenaries along the beautiful coastline of Singapore
Singapore one-stop yacht charter provider YachtCharter.sg was established in 2011 by Xynez LLP. With overwhelming requests for client events to be held on luxury yachts or boats, YachtCharter.sg was established to faciliate ease in renting a yacht in Singapore. Finding yacht chartering operators or boat rental companies in Singapore is not difficult, but to search for the perfect yacht suitable for the particular event is not that easy. We provide yacht rental and yacht charter services, as well as extended events management services such as food and beverages catering, limousine transfer, and other activities etc. YachtCharter.sg bring together our core competencies in events management and yacht chartering to deliver an integrated YachtCharter.sg experience beyond boating enthusiasts and lifestyle aficionados to everyone! We are the specialist in events management on yacht, providing event services on luxury yacht in Singapore for both private or corporate events.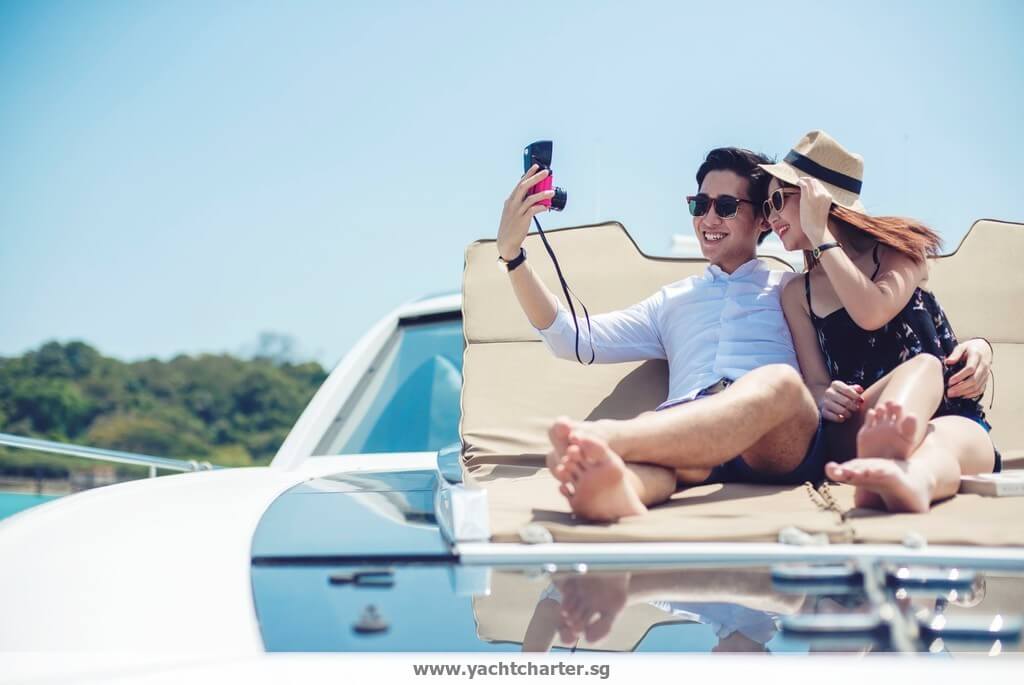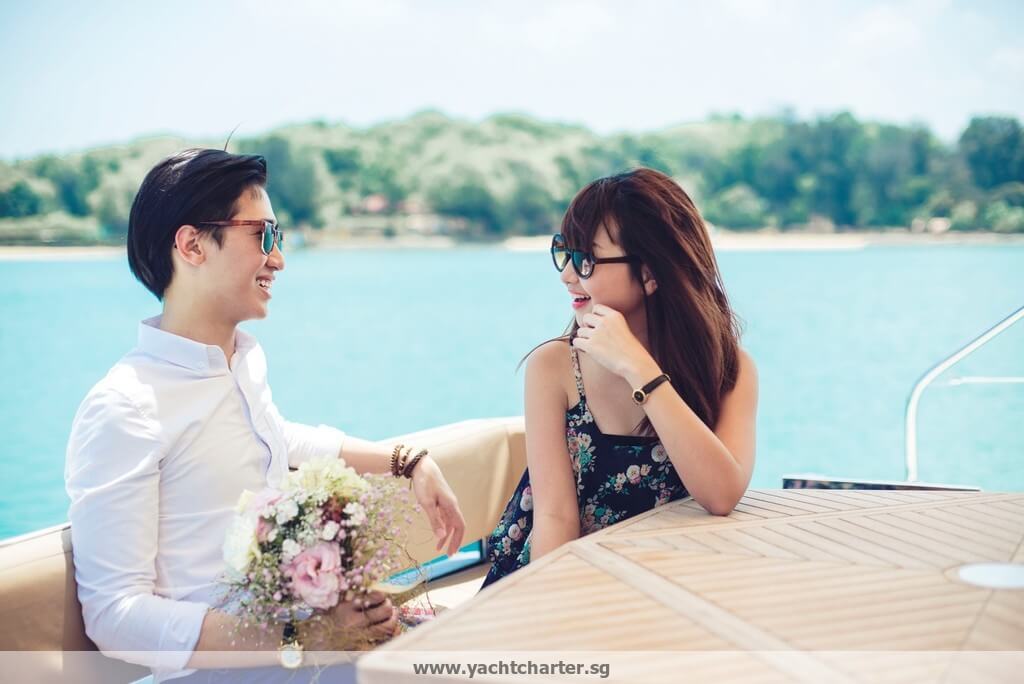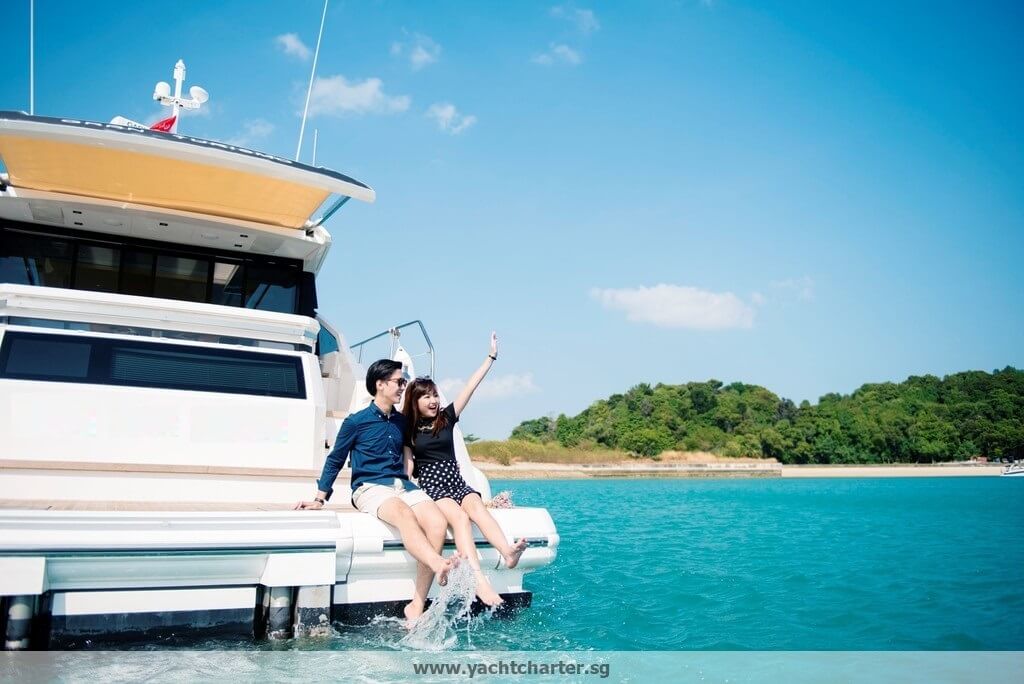 We are YachtCharter.sg – Singapore's leading yacht charter provider, and the most trusted brand for yacht charter in Singapore.
over COMPLETED charter hours
Enjoy the scenaries along the beautiful coastline of Singapore
be part of the lifestyle club
Join our membership & loyalty program at Experology – the lifestyle club that rewards you
A luxury lifestyle experience can be affordable with YachtCharter.sg
A comprehensive range of yachts available
YachtCharter.sg offers you a comprehensive range of charter yachts or rental boats available in Singapore, so we will always have the ideal yacht that suits your needs best. We focus on quality, not quantity, so we represent only the specially handpicked yachts in Singapore. We curate only the ones that meet our level of standards to ensure you get the service and experience you deserve.
The same best price
Be assured of the same best price by booking via YachtCharter.sg. We assure you that everyone of you, be it large corporate, SME or individuals, is getting the same best prices for the same yacht during the same period! No sneaky discriminatory pricing, no fluff! Also, we only work with direct yacht owners with no intermediaries, hence the price you get from us is the same or better direct price, with our value-added services.
Most competitive pricing in the industry
Our yacht charter rates are definitely worth your every dollars. So you get the best through us: one-stop-shopping, best price, good quality, and great value! Our luxury charter yachts are available for rental at the best price. Feel free to shop around, and we dare say that our prices are the same or better for the exact same boat! And we can assure you this, because we work closely with our industry partners, yacht owners and other yacht charter operators.
Transparent pricing with no hidden charges
We know it is annoying that some yacht charter operators list a price of $1,000 and end up charging $2,000 with some of those sneaky hidden charges or add-on fees. We want to make it easy for you, so we give the total price and offer you the best deal with a nett price. Where any add-ons fee are applicable, we certainly list them out for you! Kindly note that all prices are still subject to the prevailing GST, as it a tax that we are obliged to collect for the government.
Strong partnership
YachtCharter.sg works closely with our industry partners, yacht owners, other yacht charter operators, external vendors & providers to provide you with the integrated events on yacht services! Whatever events you need on a yacht, we can certainly arrange it for you!
Good reputation and track record
YachtCharter.sg is the leading yacht charter provider in Singapore, known for providing great service and ensuring all clients leave our charters happy. We uphold a high level of ethics while taking pride in delivering an unparalleled YachtCharter.sg cruising experience. We were honoured to have served many distinguished guests and some of the world's largest brands. We have a strong reputation to protect, hence you can trust us to deliver at your every event as promised!
Safety and reliability
We strive to be safe & reliable in our charter operations. Yachts represented by YachtCharter.sg are hand-picked to be well-maintained and in good order for all charters. Safety is our primary concern in all charters, as we want you to be safe while enjoying your charter.
Dedicated booking team
We are committed to help you book the most suitable yacht, and answer your queries promptly. On board the yachts, our crews are dedicated to provide you with friendly and hospitable service.
Happy Customers
Happy customers are our biggest assets, and we are absolutely thankful for the kind and continued trust, love & support from many happy customers over the years.
Here, because of you.
And here, just for you.
Trusted & Loved since 2011
And the many other brands, companies and individuals that have booked a yacht with us before at YachtCharter.sg
YachtCharter.sg have been delivering awesome yacht experiences for many of you since 2011, and we are absolutely thankful for your kind and continued trust, love & support over the years. We are appreciative of all our clients, so if we have inadvertently missed you or your brand out and you would like to be included here, do drop us a note on
[email protected]
We are here, because of you.
Book your yacht with yachtcharter.sg
YachtCharter.sg offers free unbiased advice to recommend you the most suitable yacht for your purpose or occasion. Get the perfect yacht for your event now!