On Alaska 45 for lunch or dinner
Enjoy a cruise to Ubin kelong, where your lunch or dinner awaits you. Alaska 45 can take up to 22 persons comfortably. Package includes lunch or dinner at Ubin kelong, and a cruise from Marina at Keppel Bay and back! Get it all done within 5 hours, either 9am – 2pm for lunch or 3pm – 8pm for dinner.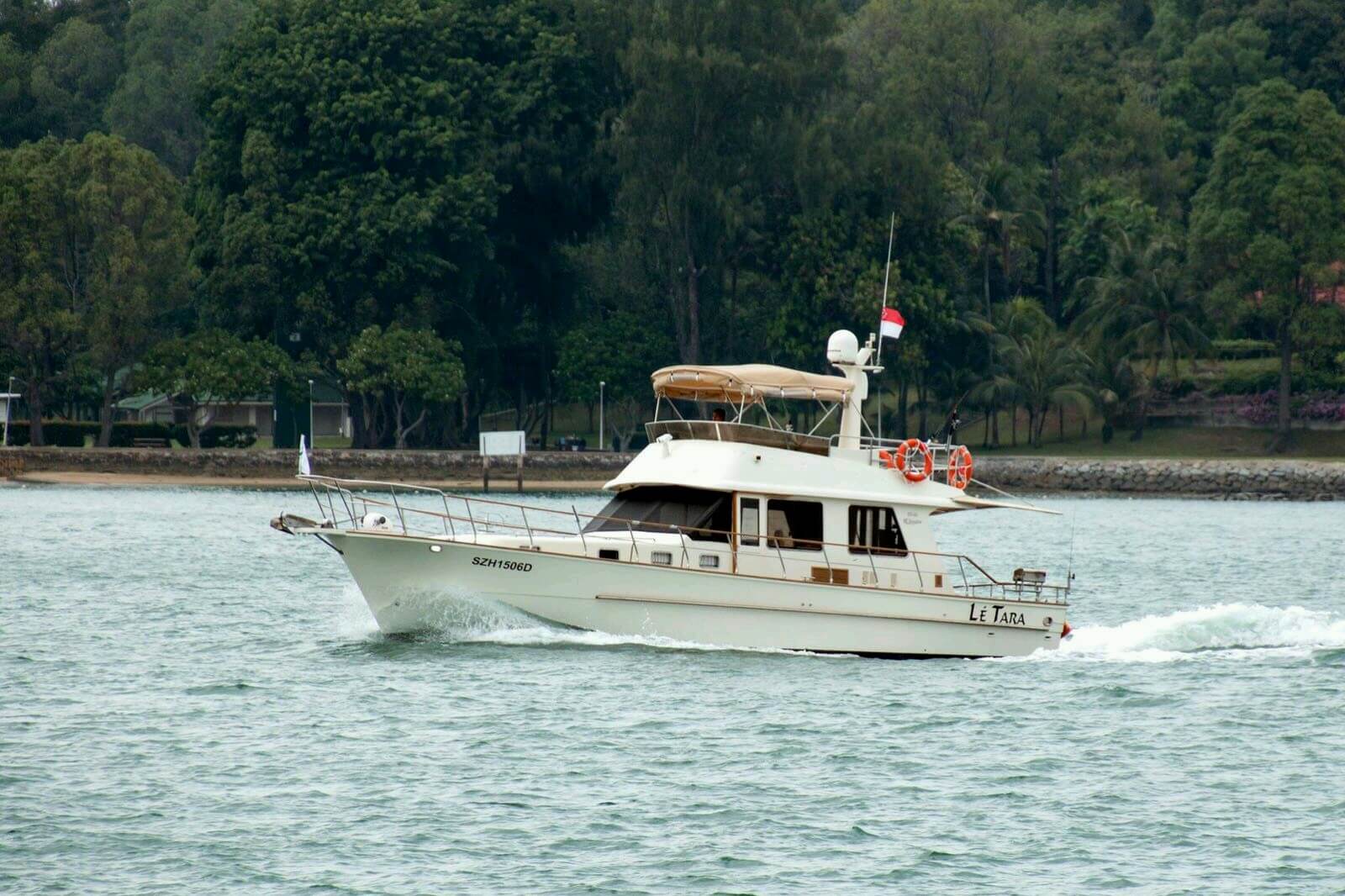 Cruise to Ubin kelong for lunch/dinner
Take a cruise on board Alaska 45 from Marina at Keppel Bay to a kelong restaurant near Pulau Ubin, where you can enjoy your meals & drinks. Exclusive package on Alaska 45, including food and drinks at Ubin kelong. Choice of 2 timeslots, either Lunch (9am – 2pm) or Dinner (3pm – 8pm). Ideal for up to 12 – 22 pax.
(links to our booking portal open in another tab/window)
What are you waiting for?
Book your yacht charter with YachtCharter.sg